LES MILLS COACH
A real-life relationship with an expert coach – a fitness pro who will craft your customized workout routine and motivate you to get results.
As low as $2.50/day
EXPERT COACHES, INVESTED IN YOUR SUCCESS
Every LES MILLS Coach has spent years motivating clients to achieve lifestyle changes. They know LES MILLS inside and out, and can apply the science of fitness, along with a personal touch, to help you at every step of your journey. With a diverse set of skills and specialities, there's an expert coach perfectly suited to you.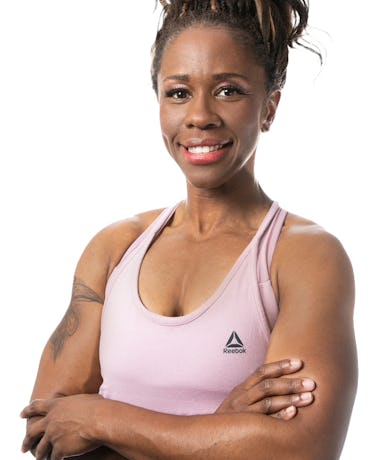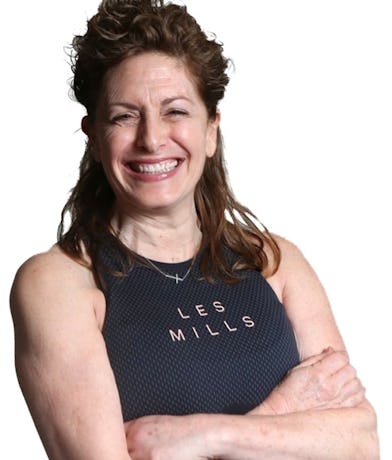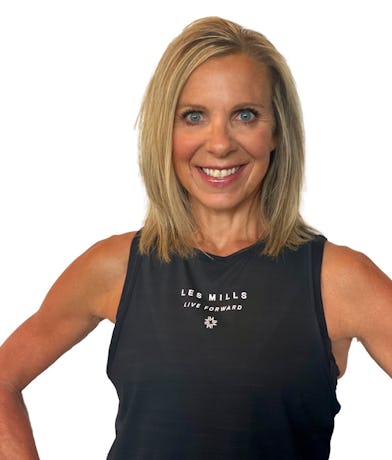 Deidre Douglas
Deidre is a highly qualified leader and avid educator who makes every session engaging, meaningful and purposeful. She uses a nurturing and explorative approach to help you establish a healthy lifestyle.
"I just finished my coaching with Deidre Douglas. This was the best investment. It got me through quarantine and challenged my strength. I have never felt better or felt so accomplished." Jennifer Butler
TRY RISK FREE
•
30-DAY MONEY BACK GUARANTEE*
HOW IT WORKS
1
Match with one of our LES MILLS certified coaches. Handpicked for you based on your goals and preferences.
2
Connect with your coach as often as you'd like, with weekly in-app video calls, check-ins and messaging.
3
Receive custom workouts and progress towards your goals as your coach holds you accountable.
WHAT YOU GET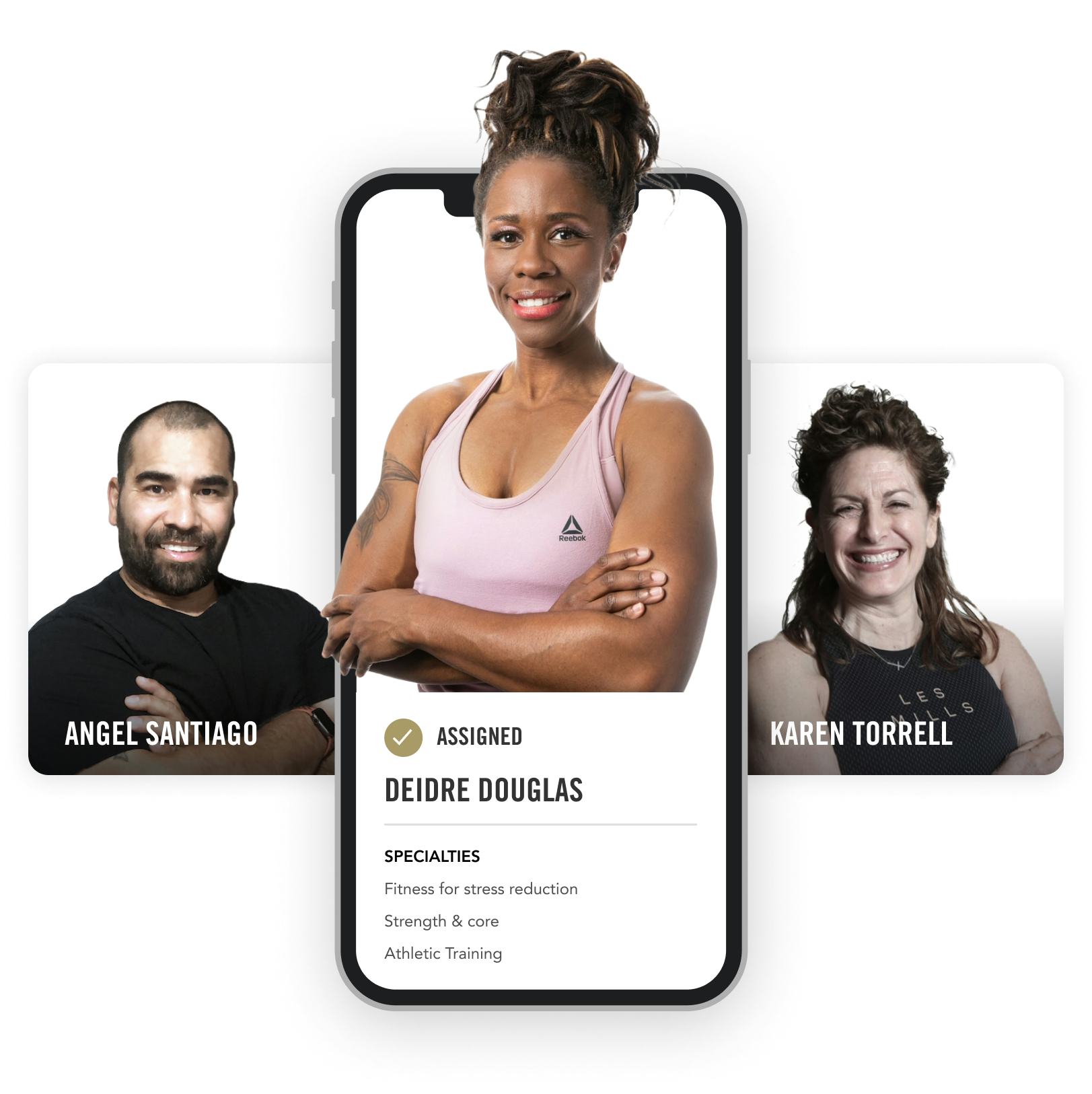 A COACH DEDICATED TO YOUR SUCCESS
The expertise, energy and human connection you get from a coach is real, but for a fraction of the cost of offline alternatives. Your coach will always be there for you, via our mobile app.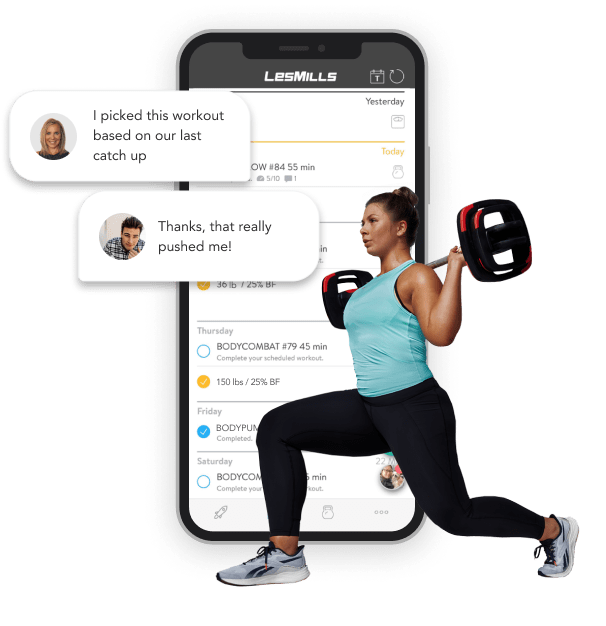 YOUR CUSTOMIZED WORKOUT PLAN
Your coach gets to know you personally, understands your strengths and weaknesses and discovers what makes you tick. They will build you a customized workout plan and refine your ongoing routine to get you the results you deserve.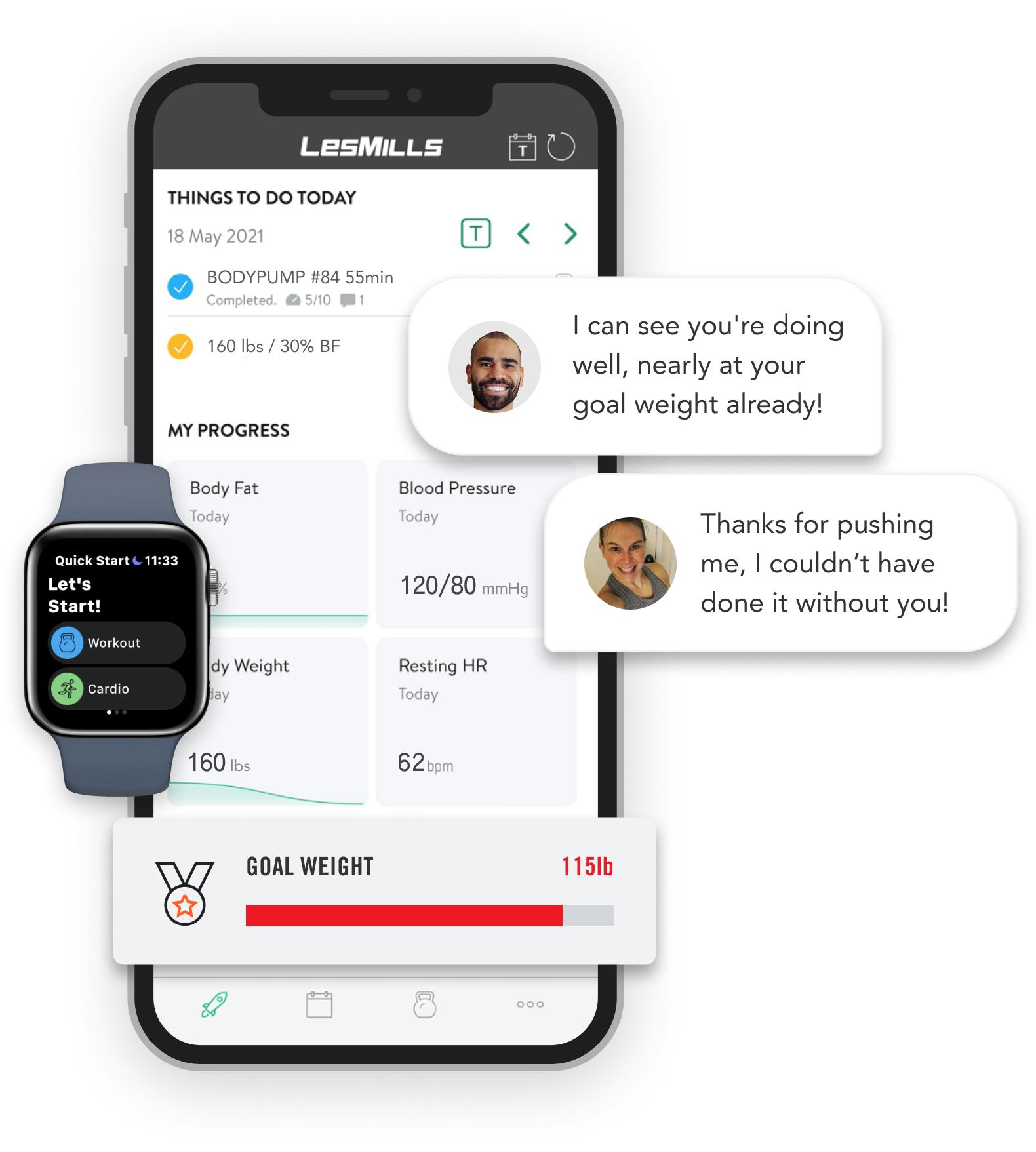 PROGRESS TRACKING AND 1-TO-1 SUPPORT
Our custom app makes it easy to track your positive changes. Your coach will constantly monitor your results and give you feedback as you progress. Success is on its way.
REAL PEOPLE, REAL RESULTS
Our coaches consistently get rave reviews. If you're not happy, we'll give you your money back.
"My coach took everything into consideration "
"My coach is very approachable, and I never felt she judged me, I felt she was helpful and pointed the right direction in terms of cardio, weights, hydration, and sleep."
- Ane Troger
"It was an amazing experience"
"I had a beautiful coach who supported me in the process to heal my body and my soul while I recovery from a major surgery. Today I feel strong, energized and happy thanks to the job that we did together"
- Aimee Castro
"My Coach is a fountain of knowledge"
"Coach is a fantastic resource …. It's amazing, I now spend less time working out, I don't work out as hard, and I get better results."
- Felicia Kendall
"It is amazing support no matter your fitness level! "
"Whether you are a beginner or an advanced athlete or in between, a Les Mills coach can help you!"
- Christina Zack
SELECT THE RIGHT PACKAGE FOR YOU
TRY RISK FREE
•
30-DAY MONEY BACK GUARANTEE*
6 months
$75
PER MONTH / USD
Billed 6 monthly at $450
3 months
$99
PER MONTH / USD
Billed quarterly at $299
1 month
$129
PER MONTH / USD
Billed monthly
1:1 kick-start coaching call

Weekly personalized workout plans

Progress tracking system

Daily motivational messages

Free 30-day LES MILLS+ trial*
Text and video check-ins

Progress review sessions

Fitness and nutrition education resources

Exclusive membership to the coach social group
If a customer is not satisfied with the 1- , 3- or 6-month Coach Packages, the customer is entitled to a full refund of the purchase price. The customer must make the refund request by email (coaching@lesmills.com) and the refund request must be made no later than 7 days of the end of month 1 of the Program. Refunds will be processed within 5 working days of notification to the customer of receipt of refund request.
Free 30-day LES MILLS+ trial for new customers only. Cancel anytime, including before first payment. Subscription payments start end of free trial.
FAQ'S
How does LES MILLS Coach work?
Once you've downloaded and signed up to the Coach app, you will do an in-app 2 min survey to help us get you matched with your real-life coach. Your coach will have a variety of qualifications and experience teaching LES MILLS workouts. Then, they will reach out to you via the Coach app. Here, you use the app to join video calls, message each other, access your customized training program, calendar, and keep track of your goals.
What's the difference between your coach and an online personal trainer?
An online personal trainer will give you sets of exercises to do, correct your form from afar, and keep you motivated during your workout which is great, but with a LES MILLS Coach you get so much more. Your coach works with you to set goals, understand aspects of your health and wellbeing and learn about your lifestyle to prescribe a customized workout plan to suit you. They'll handpick the workouts for you, so you'll get an unbeatable level of motivation and inspiration. Your coach combines 1-to-1 sessions with app technology to keep track of your progress and keep you accountable.
What are the benefits of having a LES MILLS Coach?
You coach will keep you accountable and on track. They take the guesswork out of exercise by prescribing the exact workouts that will be best for you. You get 1-to1 video sessions, weekly workout plans, daily motivation, regular messaging, progress tracking and progress review sessions. With this full suite of support and your coach's expertise and dedication to your success, you get the results you deserve.
What equipment do I need? Do I need a gym membership?
None. You don't need any equipment or a gym membership to get great results with a LES MILLS Coach.
How will I communicate with my coach?
You communicate with video calls and messages via the LES MILLS Coach app.
Can I change my coach once I've started?
If you find that your coach isn't the right fit for you, simply email us at order.coaching@lesmills.com and we'll connect you with a new coach.
Can I keep working with my coach after my program finishes?
Yes, of course! If you've finished your coaching program, you can jump onto the website and sign up for another. We'll keep you connected to the coach you've been working with, unless you want to work with someone new.
Does LES MILLS Coach offer refunds?
If for any reason you're not satisfied with the one month or one year coaching package, you are entitled to a full refund of the purchase price. The customer must make the refund request by email (coaching@lesmills.com) and the refund request must be made no later than seven days from the end of week four of the program. Refunds will be processed within five working days of notification to the customer of receipt of refund request.
How long is each coach session?
The initial kick-start coaching call is 30 minutes and then you have 15-minute weekly sessions thereafter. Of course, that's just part of the picture, your coach provides all the support you need, so you'll feel the care and support around the clock.
Which platform is used for coaching?
The LES MILLS Coach app can be downloaded from Google Play and the Apple Store. You use the app to get set up with a coach, send your coach messages and have video calls. The app tracks your progress.
Can I access the LES MILLS+ workouts from the Coach app
No, all LES MILLS+ workouts are accessed via the LES MILLS+ app.
Is this on top of a regular LES MILLS+ membership?
Yes, LES MILLS Coach adds an additional layer of care and coaching to your LES MILLS+ membership. When you add on personal fitness coaching, you can be confident you're getting the most from your LES MILLS+ membership and it's totally risk free, with a 30-day money back guarantee.